Mr Holliday's Year 8 Football Team were given a very strong test by Perry Beeches Academy in the first round of the English Schools FA Cup on Monday afternoon, edging a 3-2 win in a fantastic match.
Heading into the game on the back of two fine victories, Arthur Terry Year 8's came up against a very well-organised and energetic Perry Beeches side who were there to win. AT were without influential captain Morgan McSheffrey, though he was the only absentee from the side.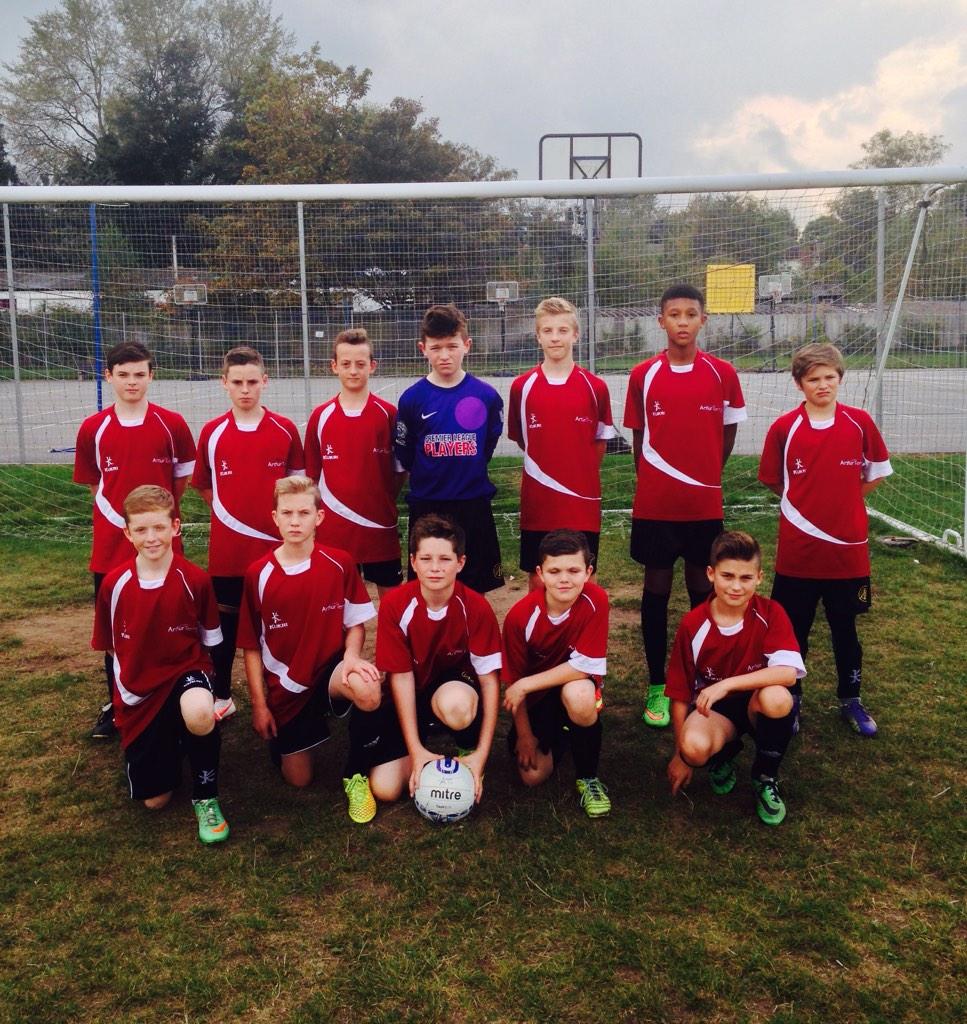 The Year 8 Team vs. Perry Beeches
Man of the Match Jonathan Grigg opened the scoring with a superb individual strike from 20 yards. Those who know Jonathan will know he does not score ordinary goals, and this one was no exception! The right-sided midfielder firing a superb strike across the Goalkeeper and into the top corner for 1-0.
It wasn't long until Perry Beeches equalised, with an onslaught of pressure leading to a Joe Delaney Own Goal that was entirely out of his control.
Half Time: 1-1.
Arthur Terry created a number of chances but couldn't find the net. The AT defensive line held strong, with Adam Perks and Jamie Biddle working hard. From a throw in on the left, Luke Barnett received the ball and with his first touch unleashed a superb strike with the outside of his foot, finding the top corner to make it 2-1!
Beeches came back stronger than ever, with their striker weaving his way through and slotting into the bottom corner to make it 2-2 with 6 minutes to go!
As AT piled forwards, substitute Dylan Russell ventured into the box and drove the ball across goal. His strike, whilst off target, his the Beeches defender and rolled into the bottom corner with seconds remaining on the clock.
Arthur Terry 3-2 winners on the day and will count themselves lucky. We now face Langley School (Solihull) at Home on 14th October in Round 2.

Well done lads!